Regular price
$49.00 USD
Sale price
$49.00 USD
Unit price
per
Sale
Sold out
Made of durable high-quality fabric, this diaper bag has it all! The faux leather perfectly accents the water-resistant wipeable Guadalupe Stars and St. Zelie patterns. This bag is the perfect size for holding all baby's essentials while you're on the go, and features:
Backpack straps
Several multi-function pockets
Insulated front pocket for baby's bottles
Side pocket for wipes
Easy zipper access to items at the back of the bag
Stroller straps to easily attach the bag to your stroller.
The Our Lady of Guadalupe Stars fabric design allows you to bring Mama Mary along with you in a subtle yet beautiful way. 
The St. Zelie bag features one of her most famous quotes: "The good Lord does not do things by halves; He always gives what we need. Let us then carry on bravely."
Bag measures 9.8" wide, 14.1" tall, and 5.5" deep 
Designed in the USA, Made in China
Share
View full details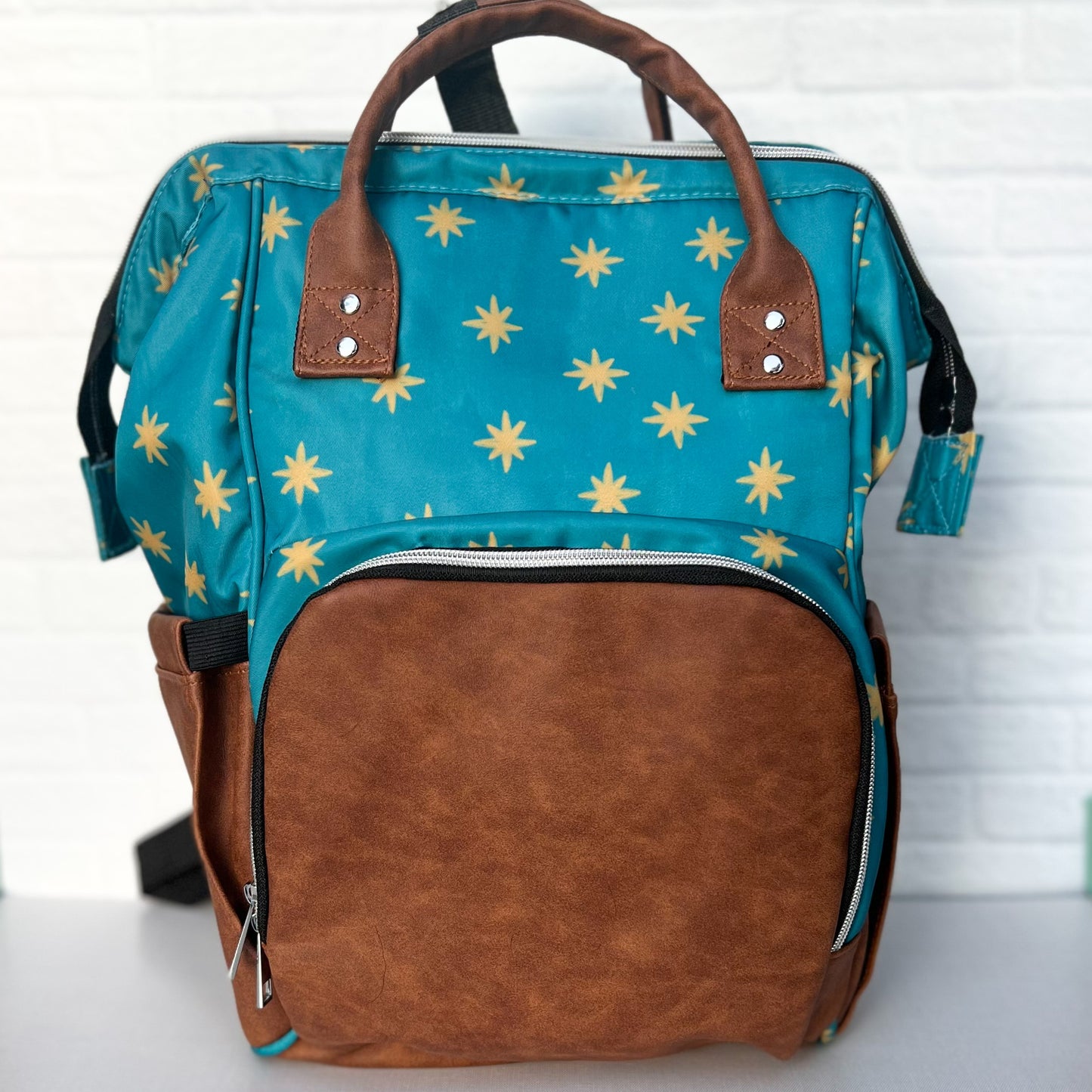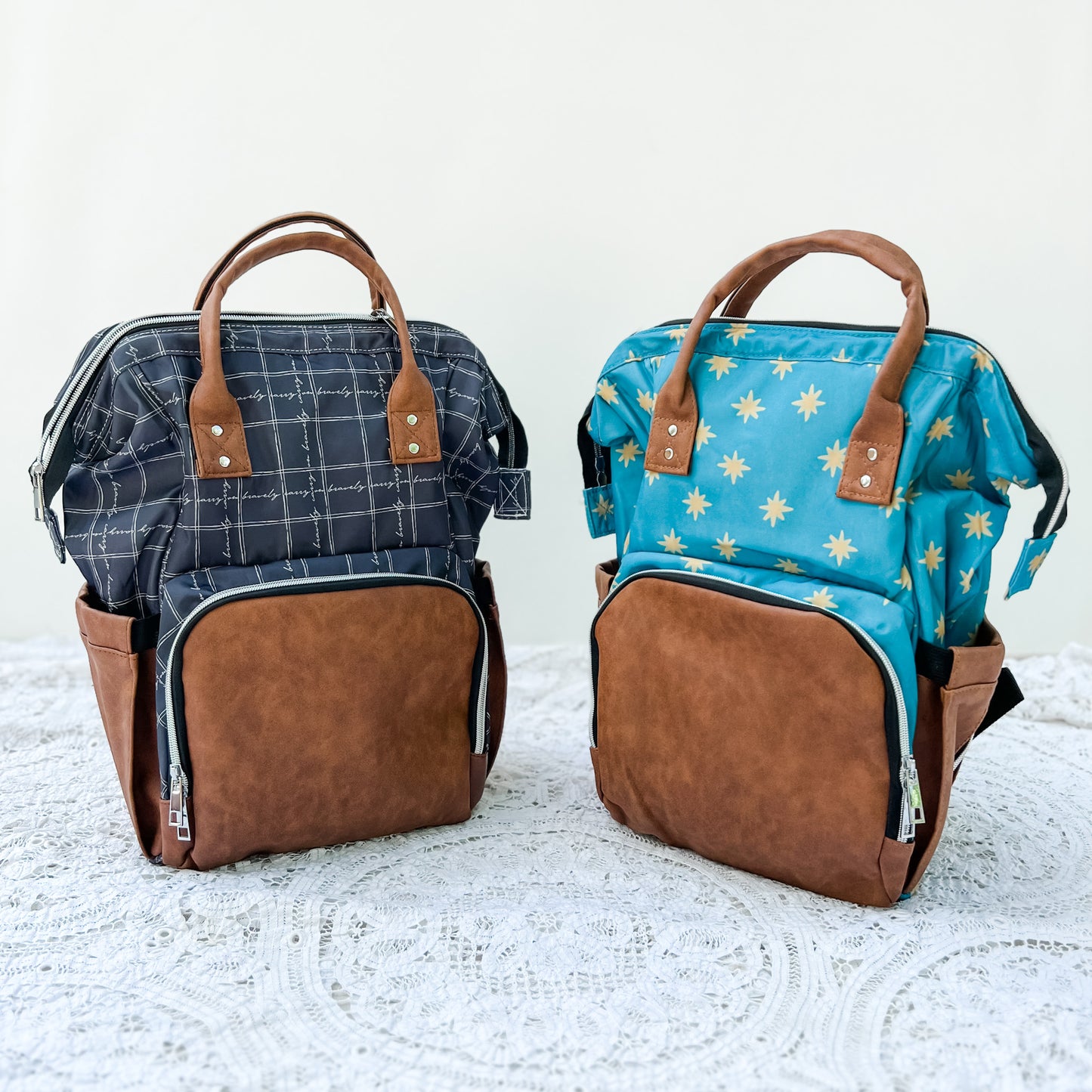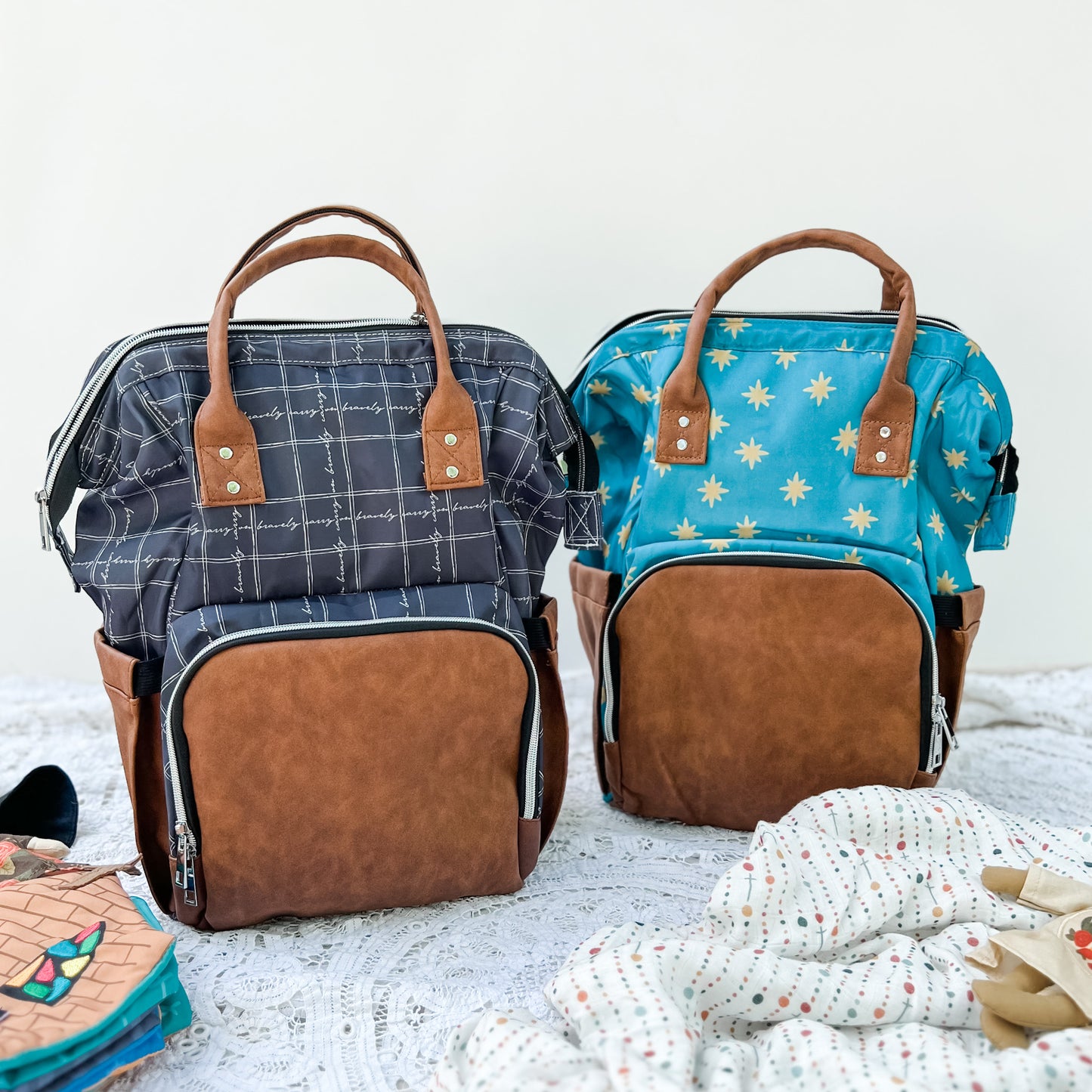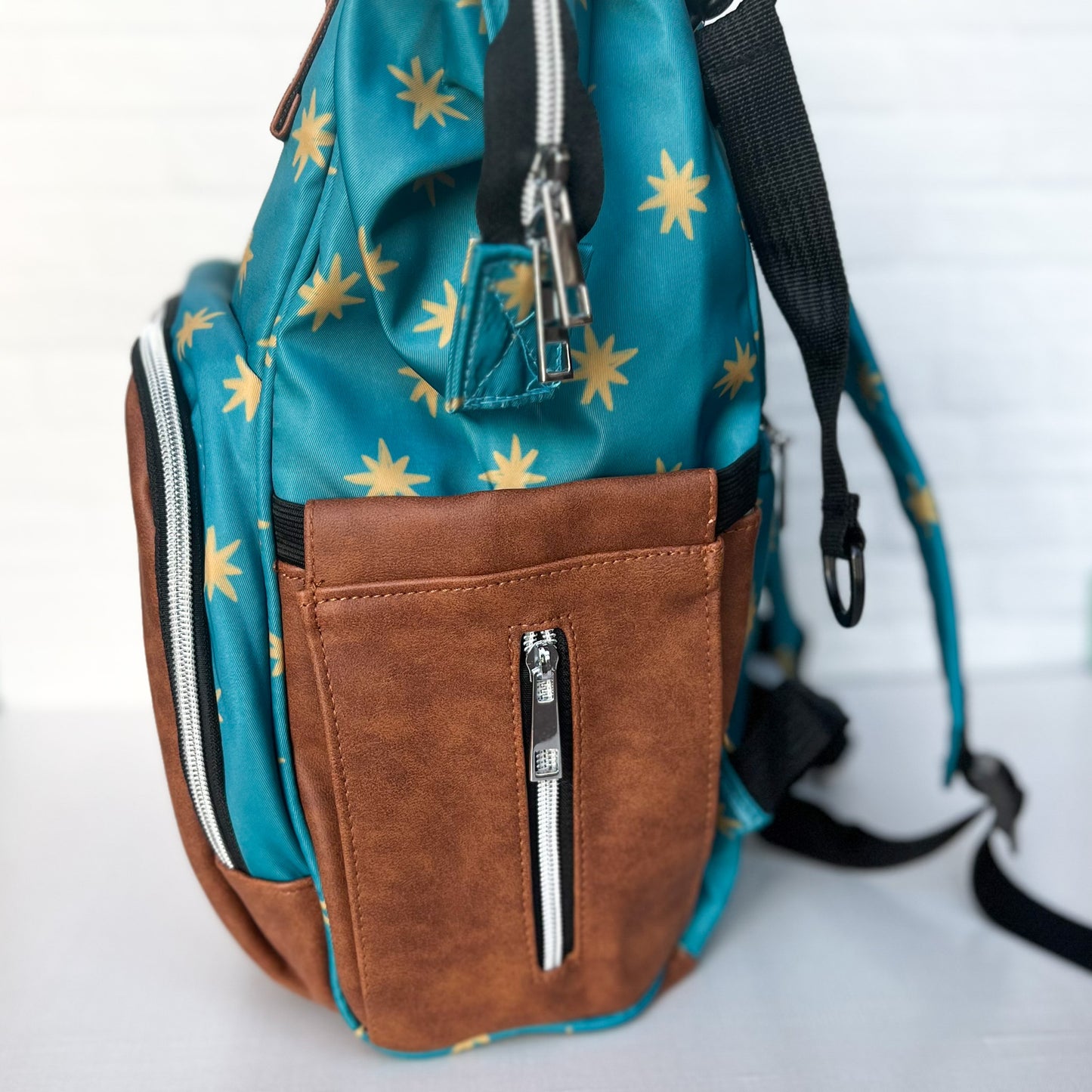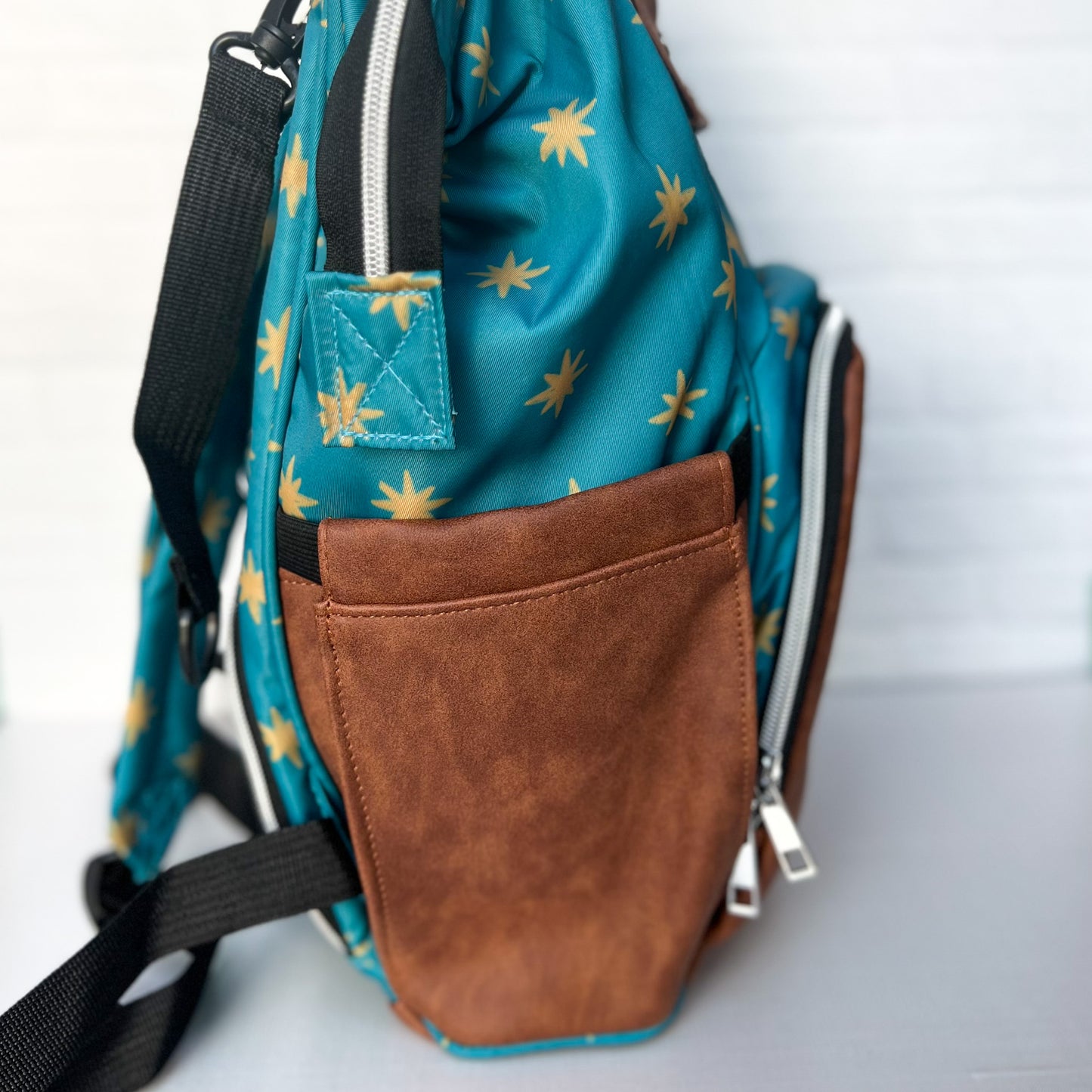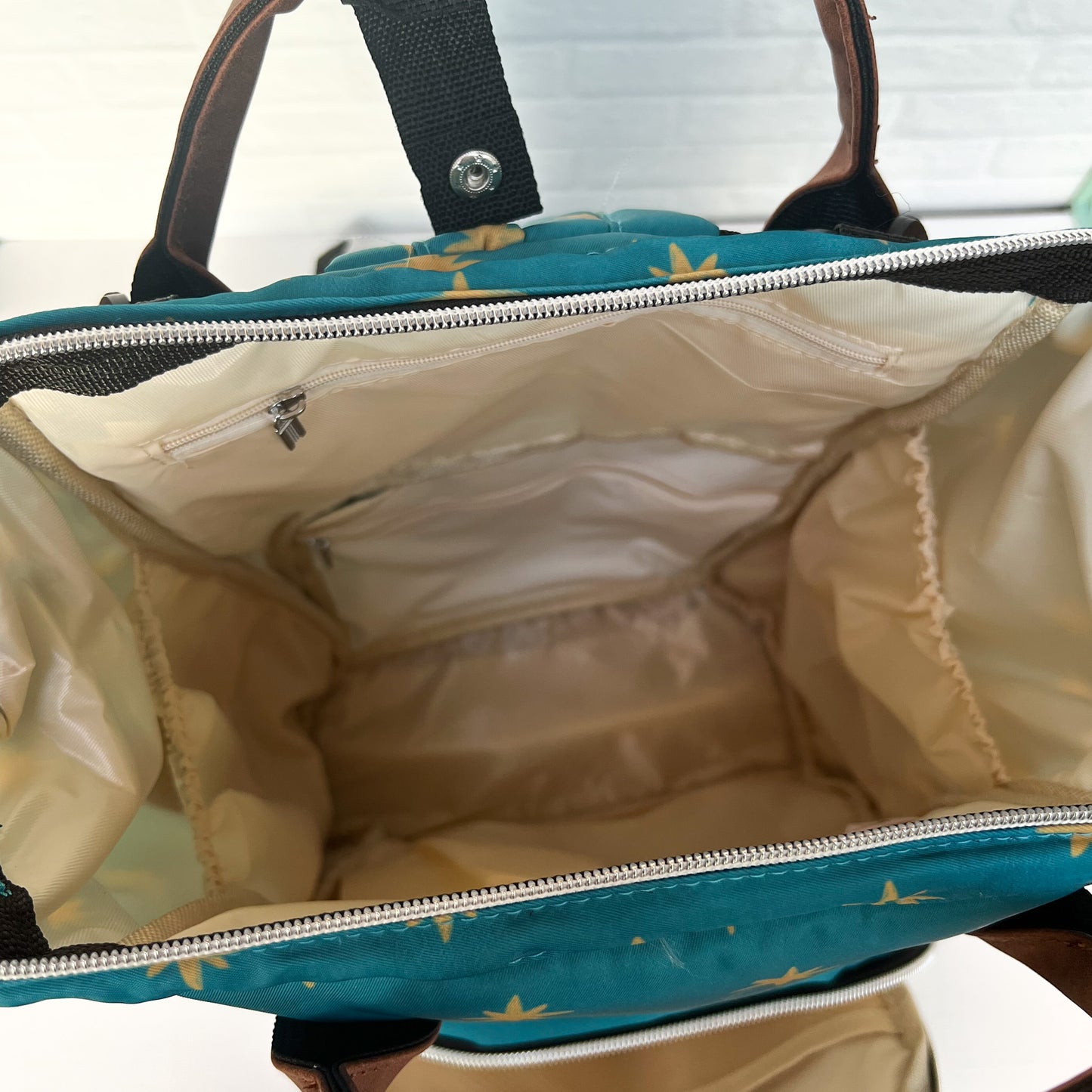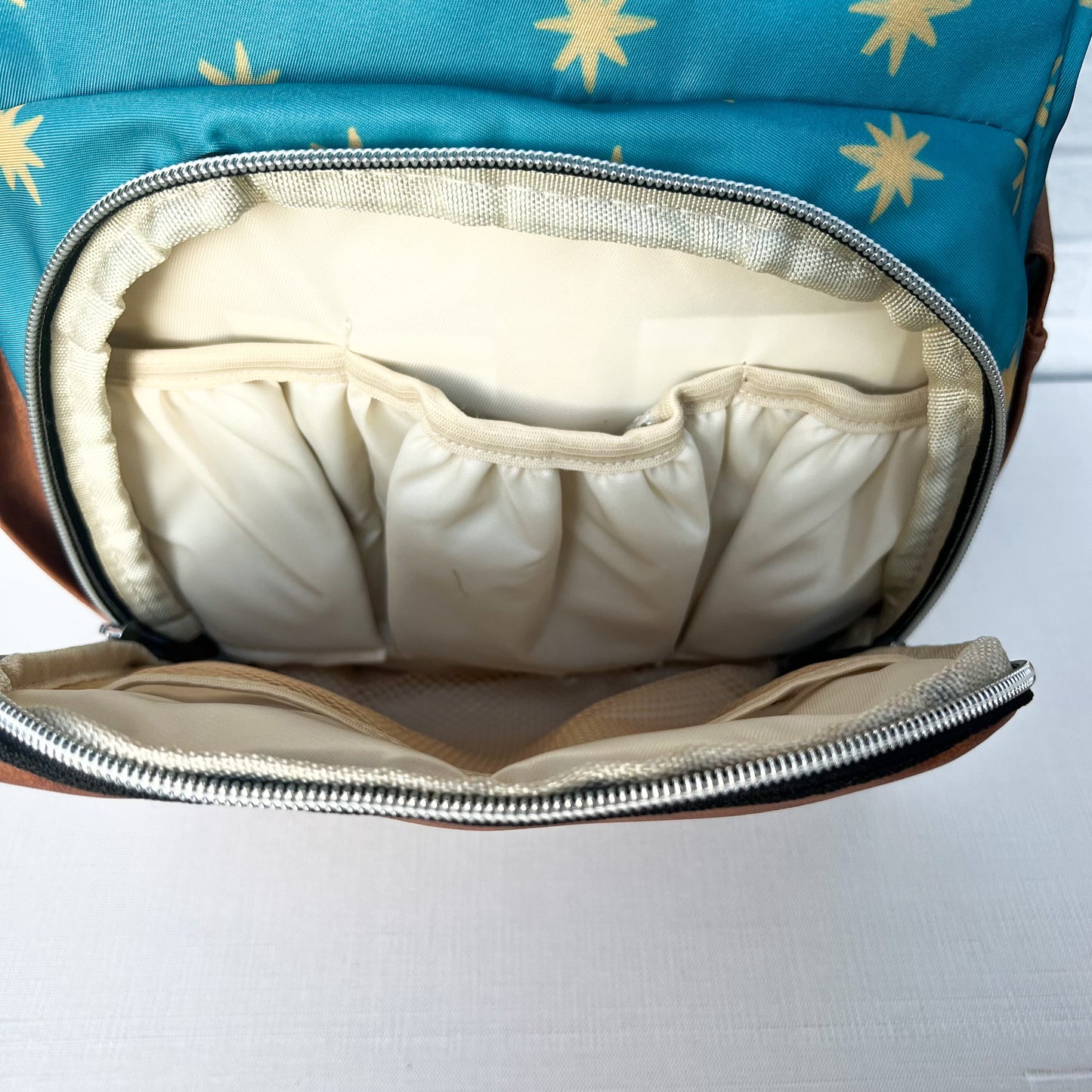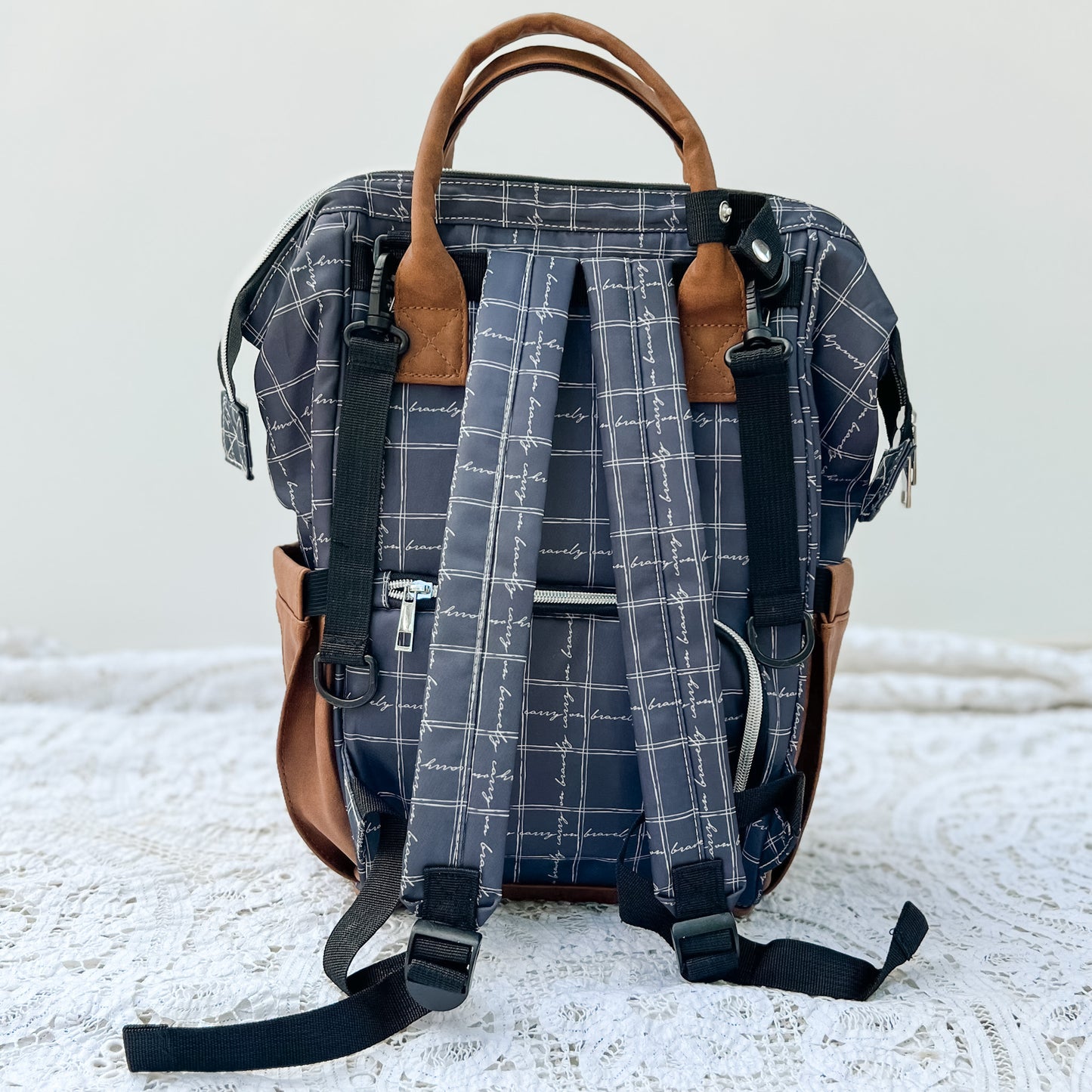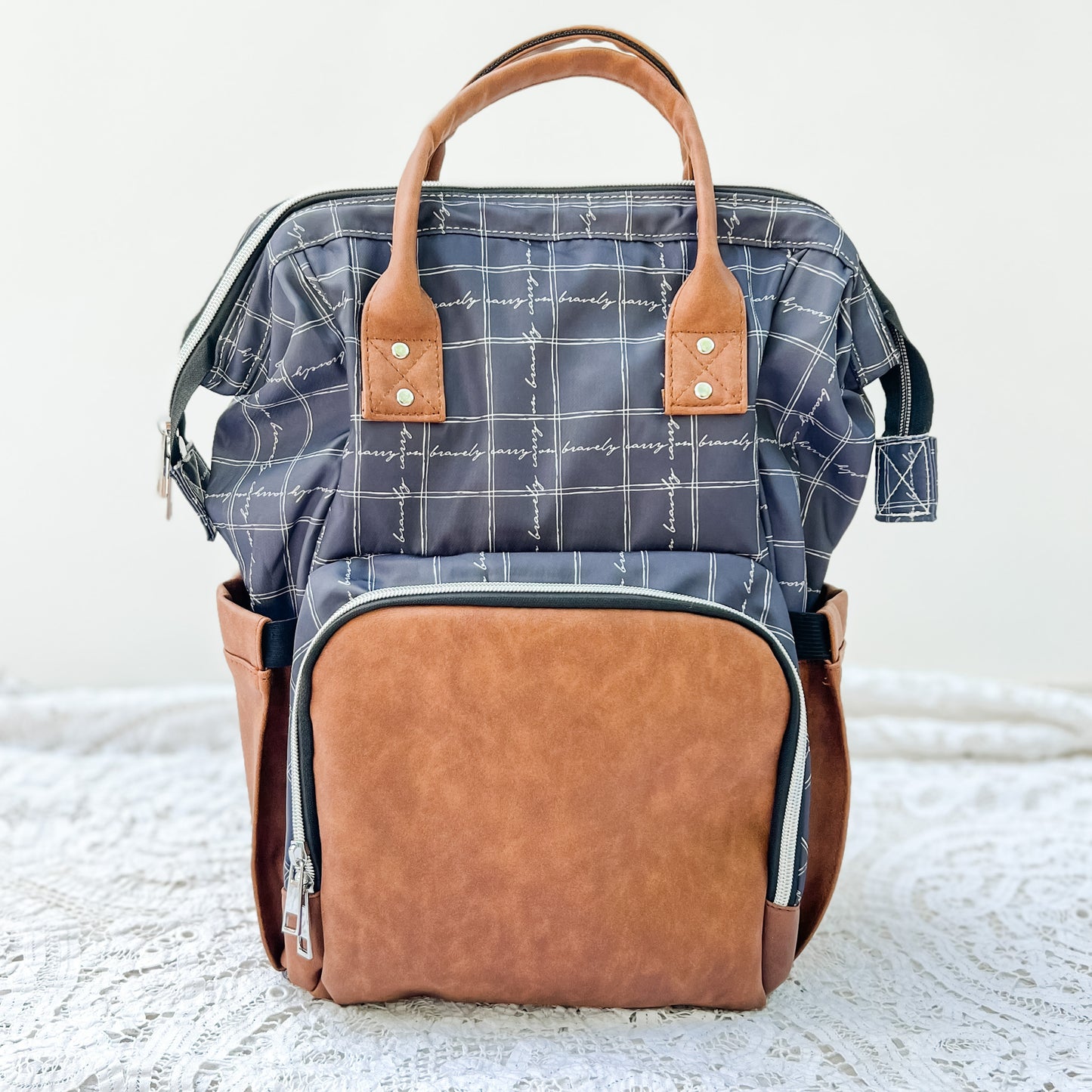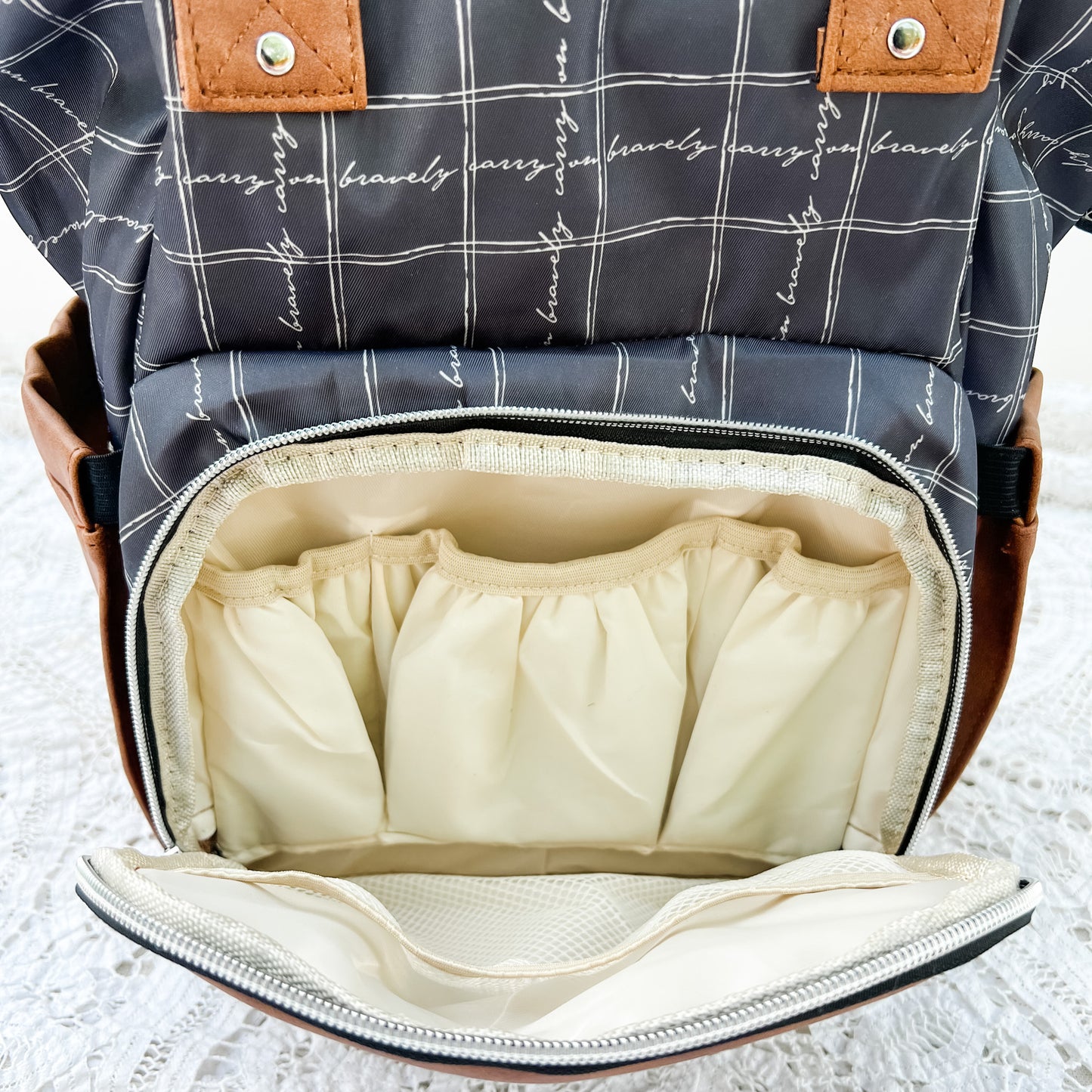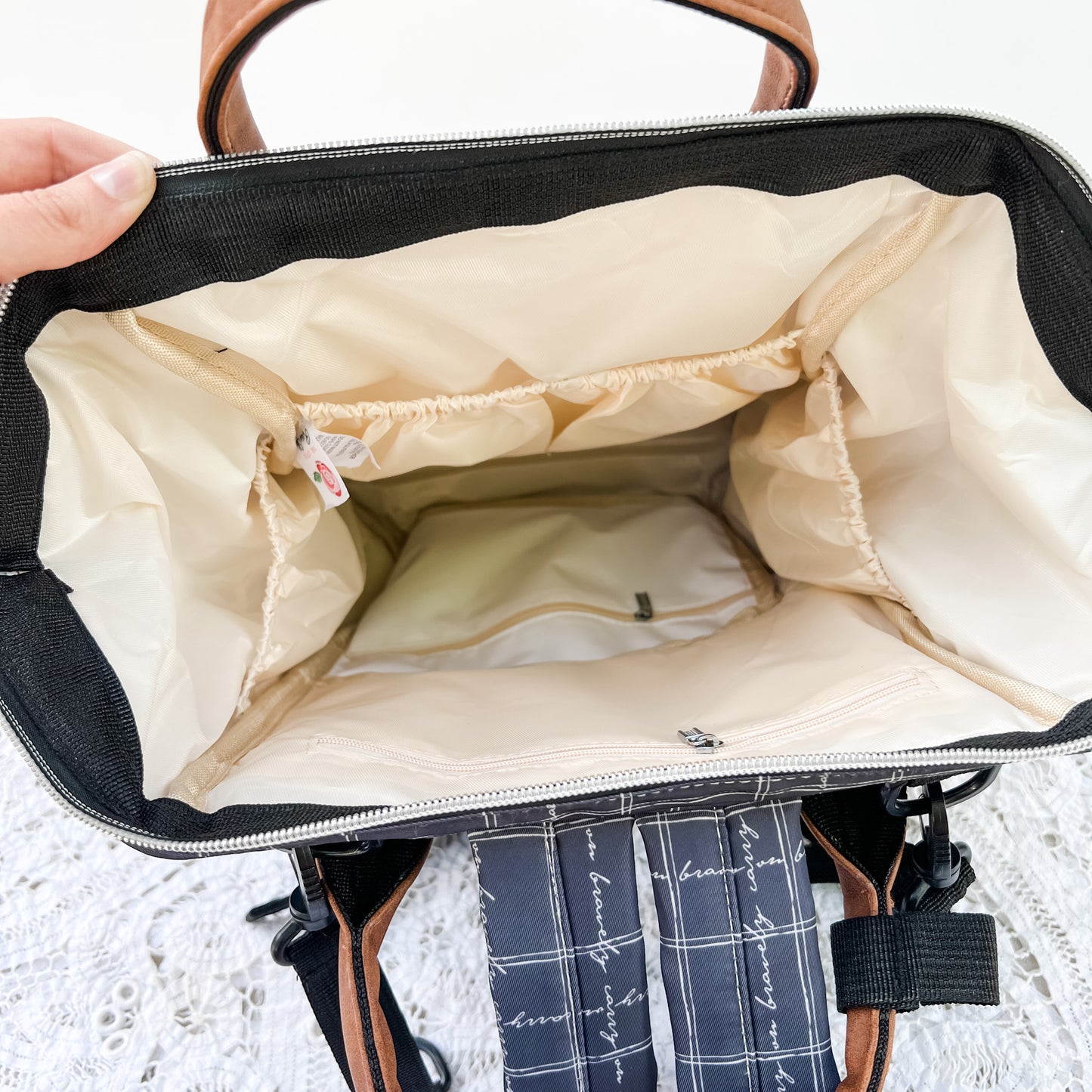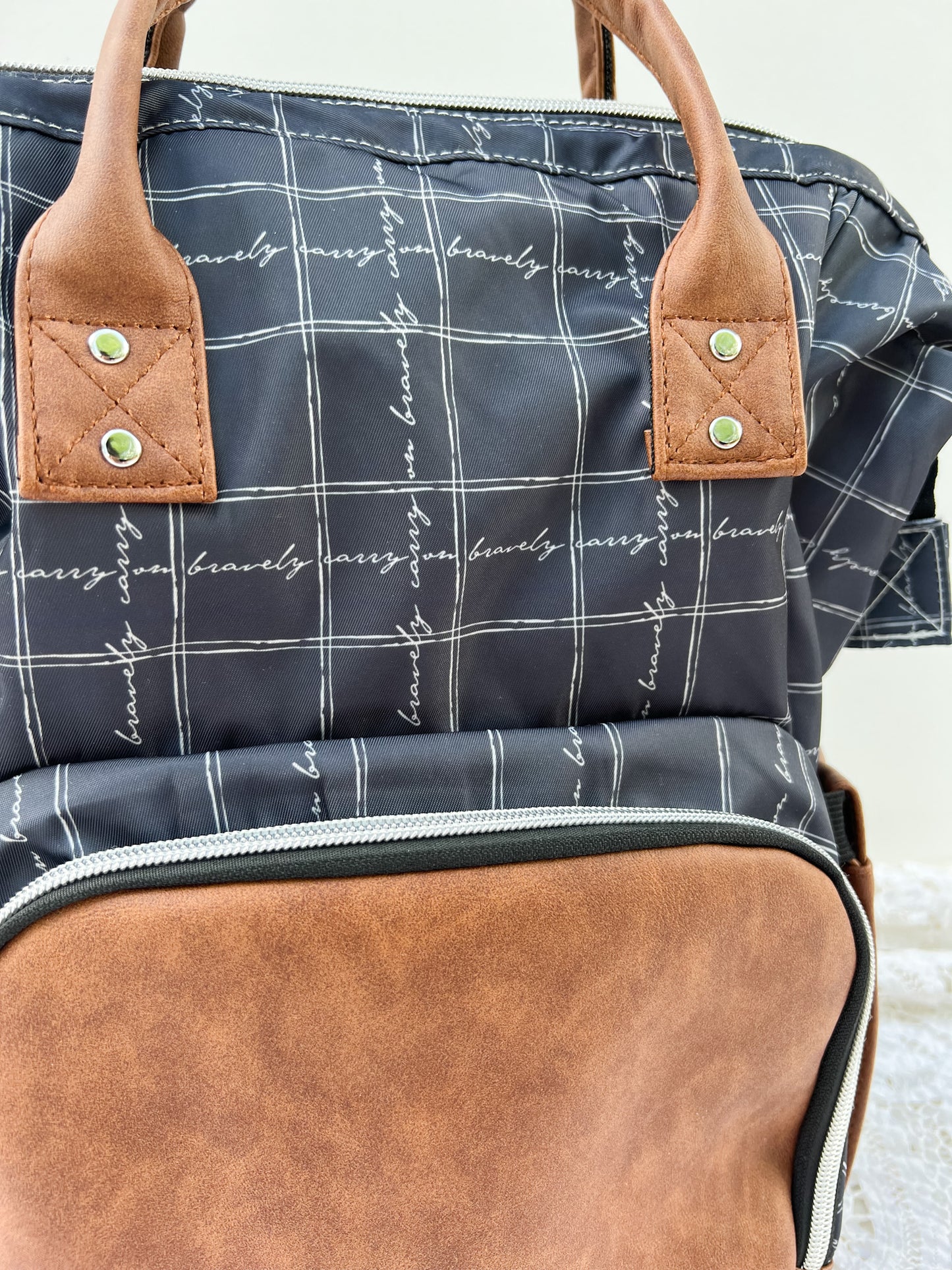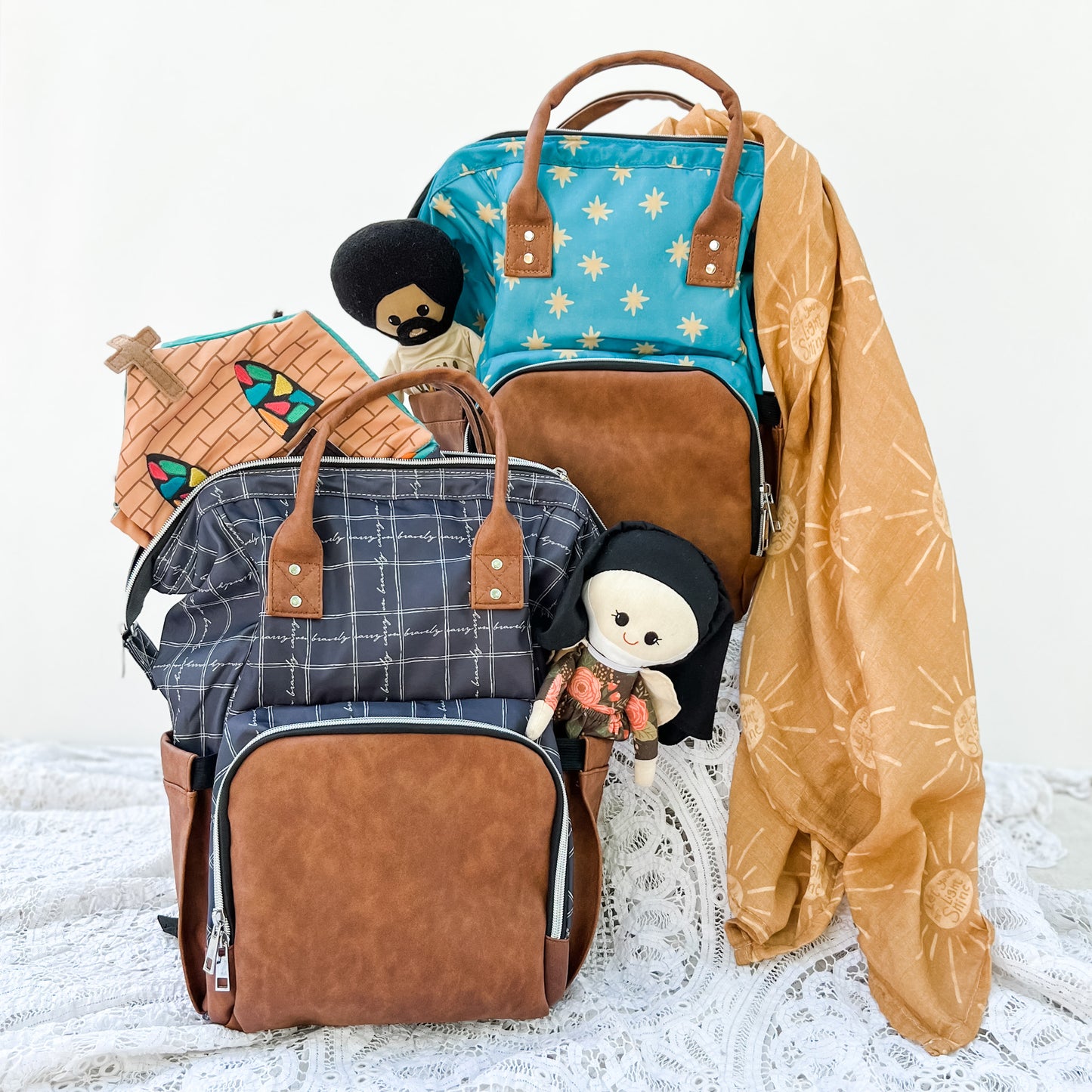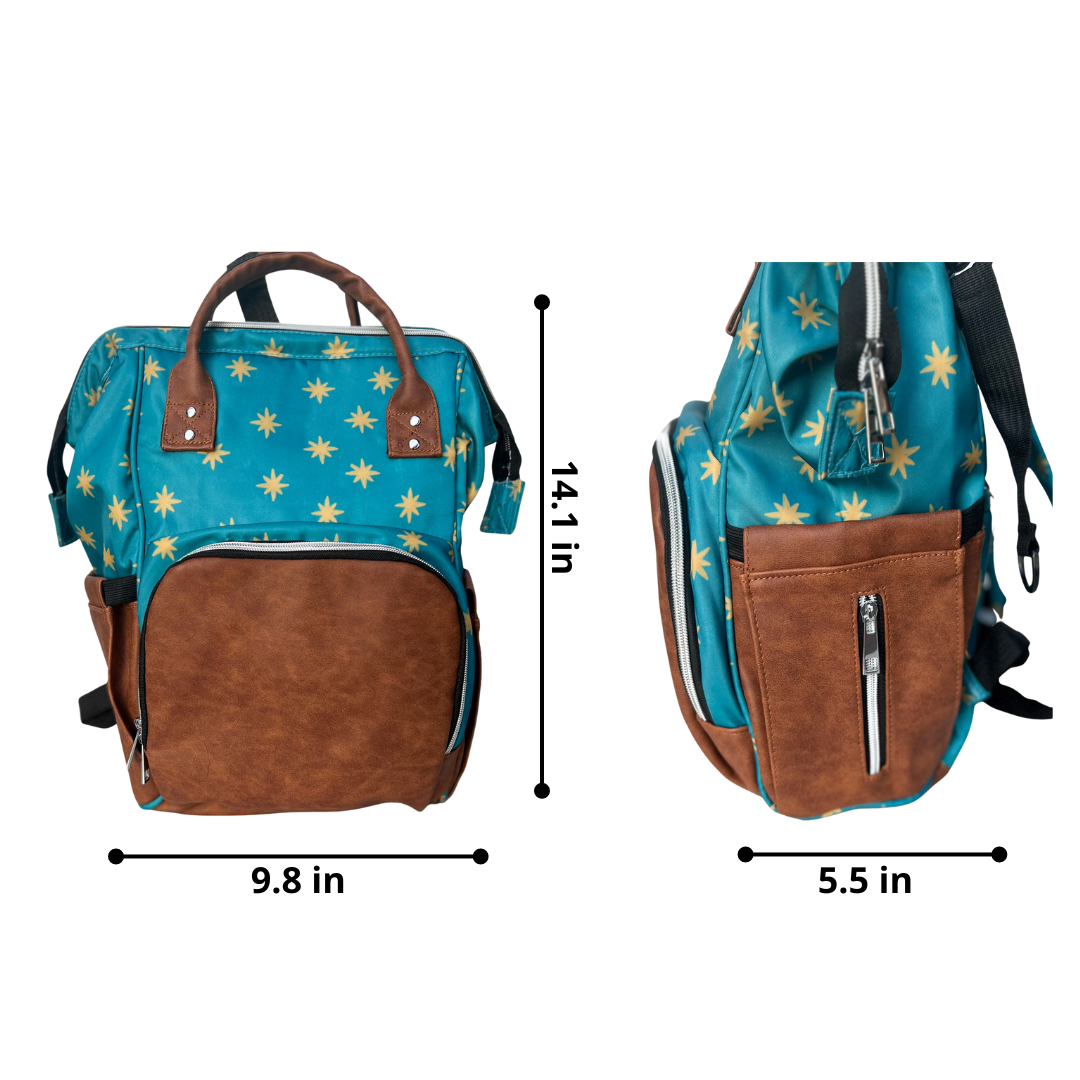 I love it!
This diaper bag not only reminds me to pray and thank God for all the blessings He gives me through His love and mercy, but it is so convenient for a mom of a 10 month and another one on the way! Highly recommend!!!
Love the bag, not the strap buckles
I love this bag! I'm using it as a small backpack purse. It's the perfect size. And I love the "secret Catholic" print. However, after only 3 weeks of use, both strap buckles broke within a few days of each other. I'll have to take it to find someone who can install sturdier buckles on it since I would love to continue using it.
Love the bag, hate the straps
Giving 4 stars because after only a month, the strap buckle broke. Little Rose did replace the bag, but the same thing happened to the buckle, and I was even more cautious this second time.
The bag is beautiful, perfect size for baby needs and my personal belongings, not too big at all, but fits everything!
Love the print, the pockets, I just don't like the plastic buckles at all. Trying to figure out how to fix the buckle this second time around. Not sure if possible, but I think for something like a diaper bag metal may be a good idea?
Thank you so much for this feedback. Offering high quality items is important to us, and we value any input our customers can provide when an issue arises. We are continually working to make improvements on our products, and we appreciate your feedback!
Carry on bravely—love this bag!
I've always used massive diaper bag purses in the past. We recently welcomed our 4th baby, and this time I wanted a backpack to save my poor back but still carry All the Things we need for baby and three little kids. The size is perfect! I can carry everything I need, but it's not so big that I lose things in it for…months…as I've done in the past. The quality is great. Every few days I dump it all out and restock with more diapers, wipes, clean burp rags, etc.
It's super comfortable to wear and I couldn't be happier with it! Highly recommend.
AMAZING.
I was worried when this bag arrived that I wouldn't be able to fit all the stuff I had in my Itzy ritzy bag since that one was huge BUT I fit everything WITH extra room to spare…. What! I love being able to show my faith and be practical so this was the best purchase. I bought both diaper bag prints and if they come out with more I will buy those too!