Regular price
Sale price
$28.00 USD
Unit price
per
Sale
Sold out
Meet the AMDG Crossbody Bag.
A perfectly sized vegan leather, camel colored bag for a woman on the go. The golden hardware and sneaky AMDG imprinted mark make it beautiful and faith inspired.
But what does AMDG truly mean? It is an abbreviation for
"Ad Majorem Dei Gloriam," a Latin phrase that translates to "For the Greater Glory of God." From bustling city streets to undiscovered trails, from classrooms to boardrooms, let this bag accompany you on your quest for adventure. But beyond its functionality, this bag carries a deeper significance. It symbolizes our shared desire to embrace a life of purpose, to leave a lasting impact on the world, and to glorify God in all our endeavors.
Carry it proudly, knowing that you are part of a community of brave hearts, united in our pursuit of excellence, and forever driven by the desire to glorify God in all things.
Adventure awaits. Greatness beckons.
Measures Roughly 12"x8"
Spot Clean Only
Made in China https://www.amfori.org/content/what-bsci
Share
View full details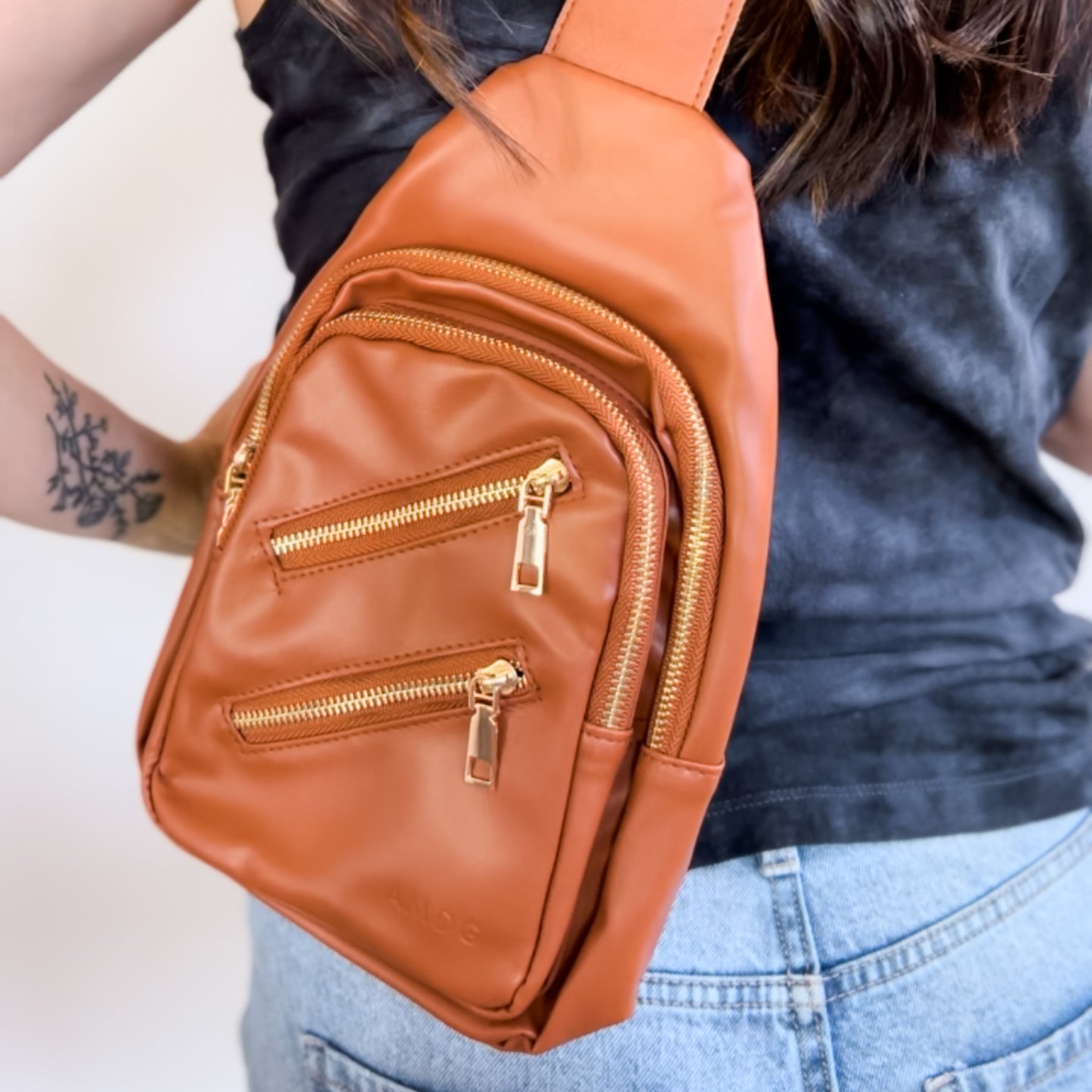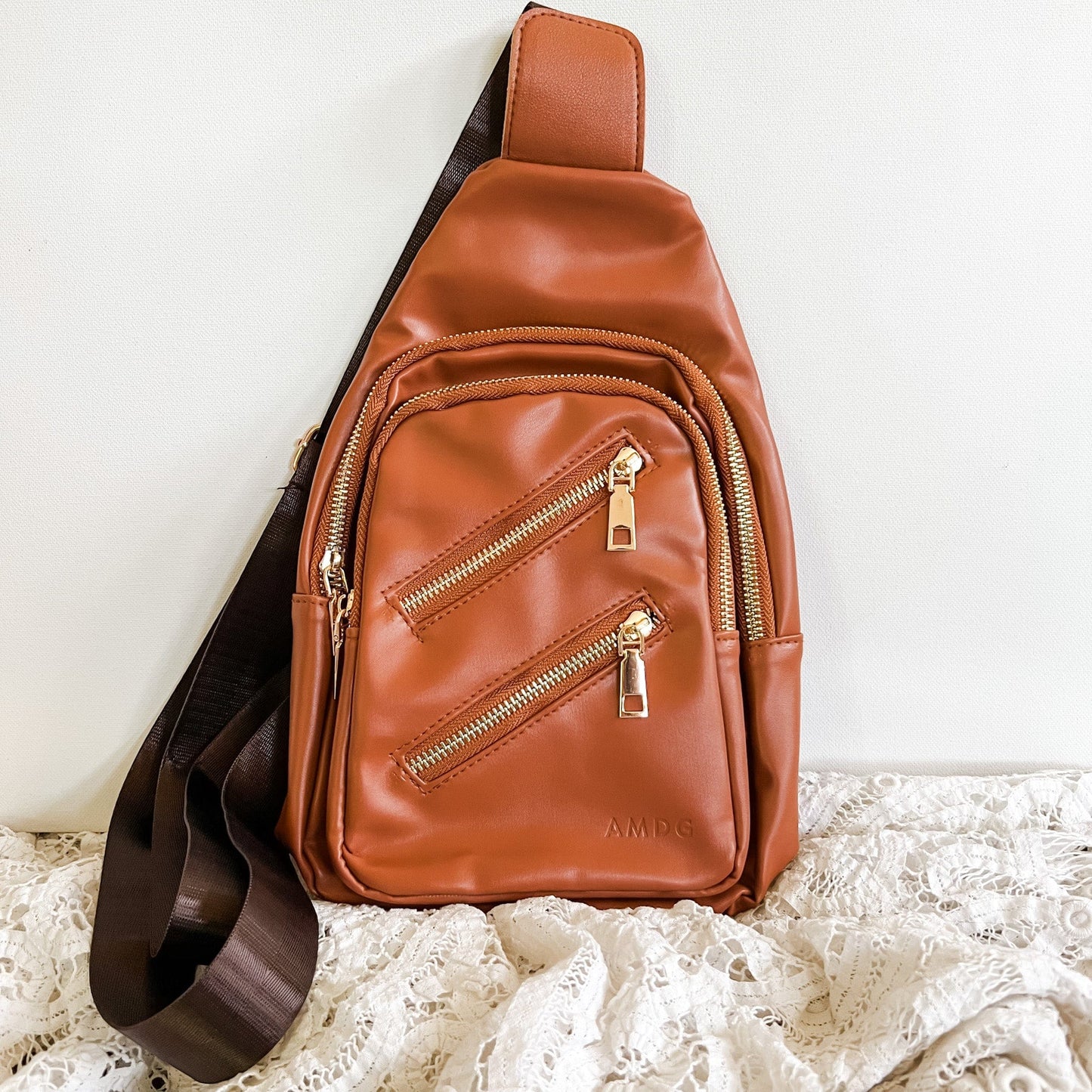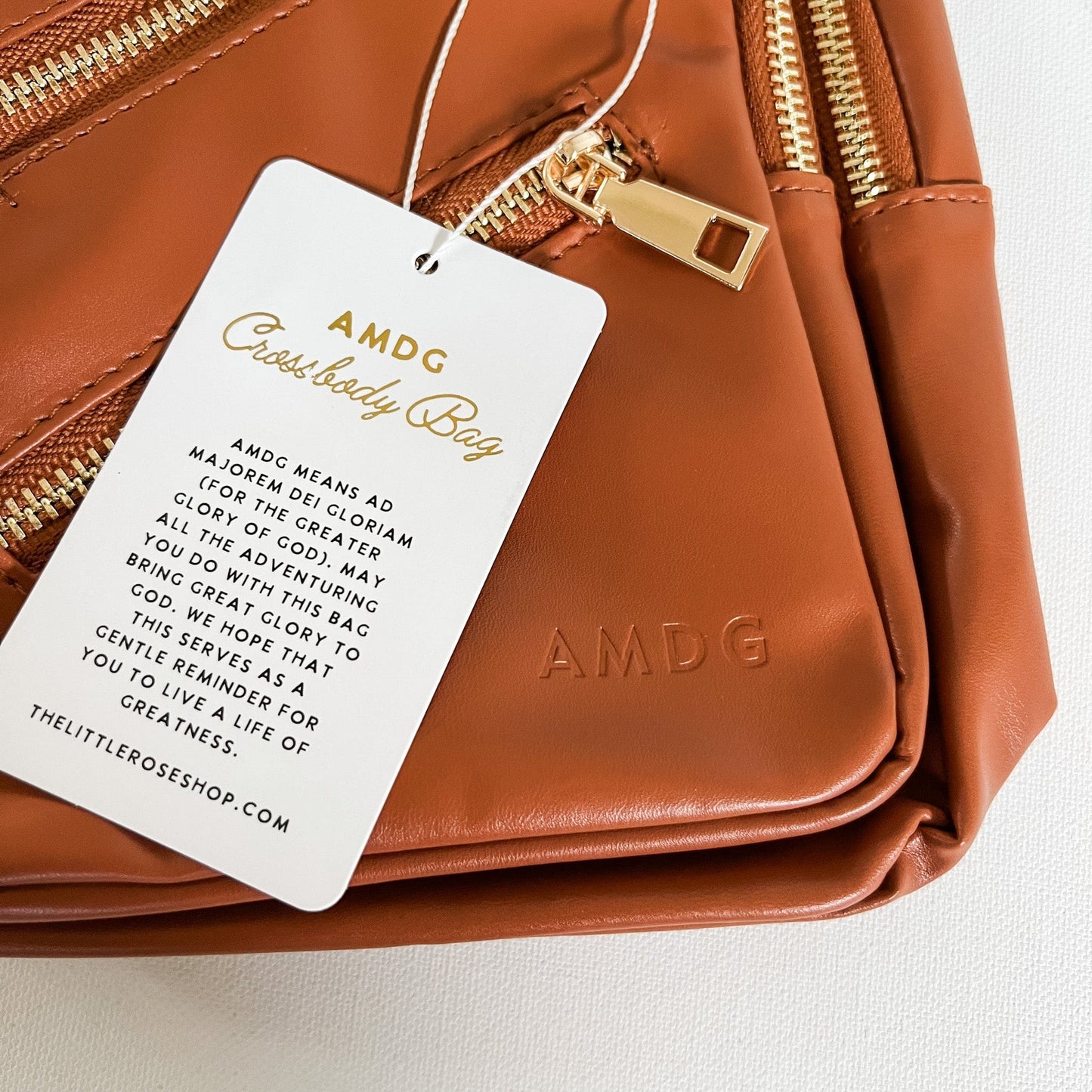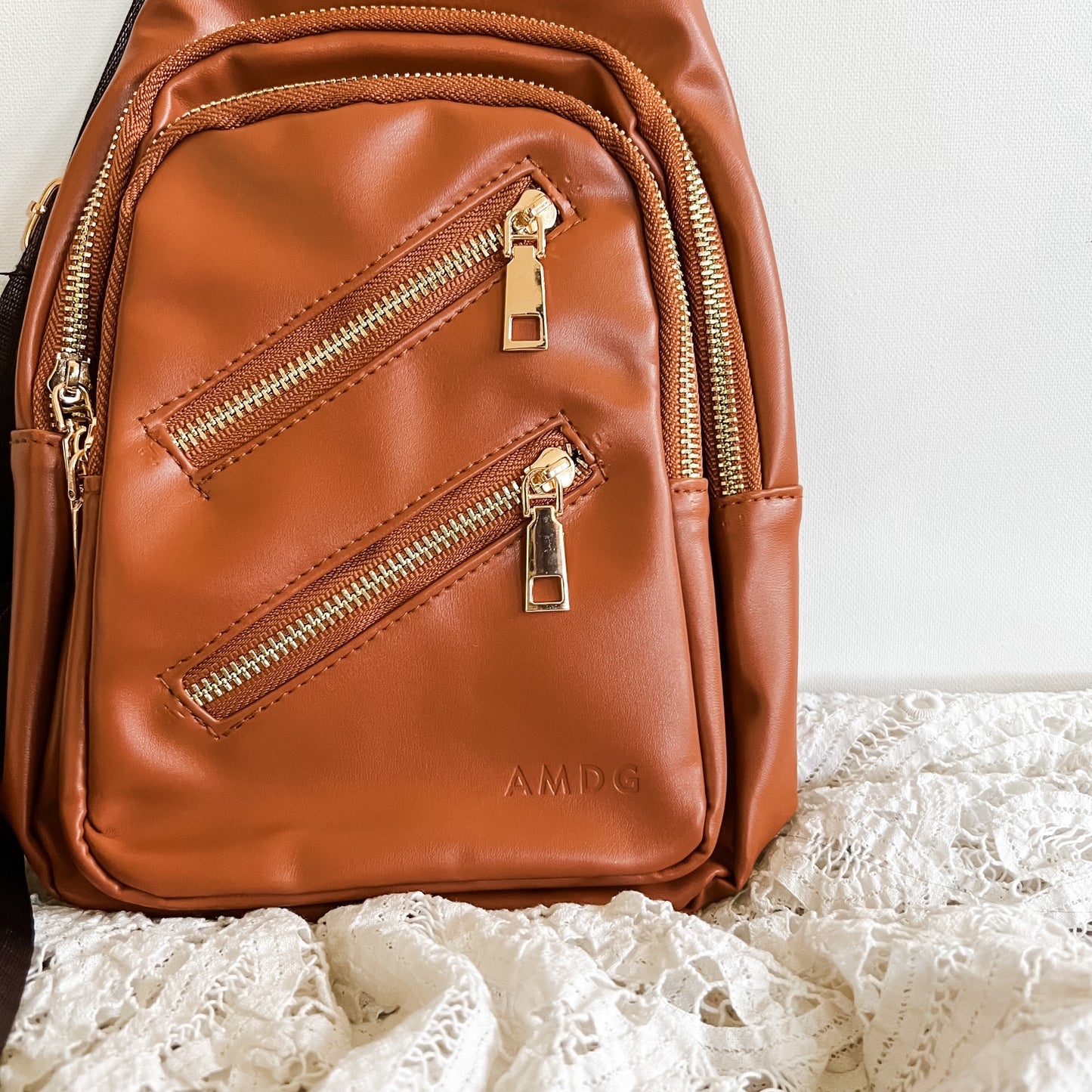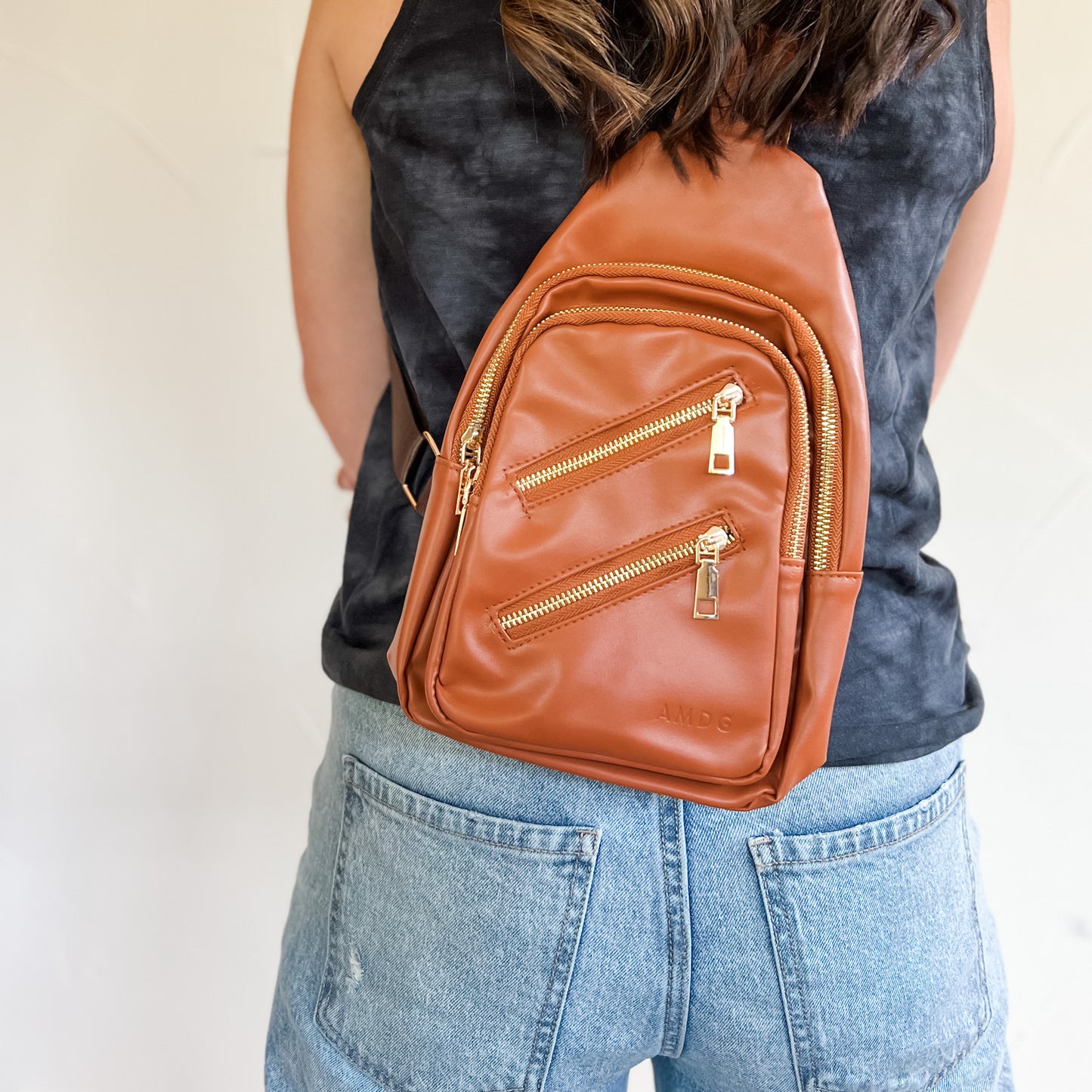 Wonderful bag
I haven't carried a purse regularly in years, but this bag has changed that! Very comfortable, functional, and beautiful. Sometimes I forget I'm wearing it and will just keep it on while seated. I am glad I made this purchase.
Love it!
Great for a mom on the go!
Love this bag!
Perfect size, great color, and sleek style. There are so many pockets!! I can hold everything I need and a ton of items for my toddler. It's become the perfect bag to take on a walk to the park— and really anywhere! Even though belt bags are the trend right now I found that they often lay awkward on my body or simply just don't hold enough stuff. Which is why I got so excited by this AMDG crossbody bag instead. This bag solved all my problems and is incredibly practical! A must-have for me and the fact that it reminds me that everything I do this day as I go out into the world can give glory to God is a great reminder and mindset to have!
Perfect size
I love this. It's the perfect size for me to put in a few diapers and a pack of wipes for the trips when I don't want to lug around a huge diaper bag. I love everything about it. There were some marks on mine where the zipper pressed into the bag - but besides that it's exactly what I hoped for.